---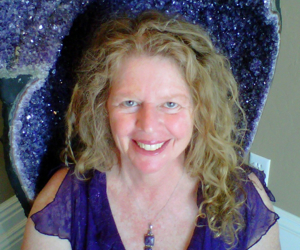 Divora Stern LCSW Energy Psychology
I am a Master Theta Healer® and I have a strong background in Cognitive Behavioral Therapy (CBT) and psychotherapy. I trained in multiple energy modalities including:
Theta Healing® – practitioner and instructor

Quantum Touch – practitioner and instructor

Tension/Trauma Releasing Exercises (TRE) – practitioner and instructor

Matrix Energetics

Expanded Emotional Freedom Technique (EFT)
I offer you the best of both worlds; licensed and skilled in traditional Western Medicine, as well as many alternative medicine techniques. My unique set of skills allows me to teach my clients to really clarify what it is that is getting in their way and to identify and change stuck patterns.
Limiting beliefs are what are holding us back in any life arena. Our physical, mental, emotional, and spiritual wellbeing suffers when we hang onto beliefs that do not serve our highest best. I can assist you in changing these limiting beliefs by integrating your subconscious with your conscious mind. Thus forming new neuronal pathways. Only several decades ago, science stated this was impossible. Now it is widely accepted that, in fact, forming new neuronal pathways, cellar change, is possible! A test called PET Scans, now map the brain for definitive proof. Please allow me to rapidly assist you!
We can perform a very pleasant process of: visualization, chakra clearing, aura repair, shamanistic soul retrieval, and divine healing. This supplies you with the best parts of Western and Eastern wisdom. The marriage of the empirical knowledge melded with eclectic connections to divine energy, provide lighting speed positive changes.
As far as I am aware I am the only TRE Practitioner, who assists a client with a soul clearing BEFORE performing TRE. This supercharges the process.
Step into your true-life calling, make the changes you have always dreamed of. Some call this our soul's purpose and our individual success signature, where swift life changes are probable.
I believe that healing is an innate process within the human psyche, which anyone can achieve by making a firm commitment and seeking professional support. Dr. Oz clearly states that alternative medicine is the future of western medicine, as we know it. I am here to assist you with various alternative energy healing and alternative medicine modalities. I offer in long distance sessions via Skype and phone. Please note TRE & initial EFT sessions requires a Skype connection.
My specialty is energy psychology with an emphasis in Theta Healing®, and this has lead to exciting breakthroughs with many of my clients within only a few sessions. I have been offering an expanded version of the Emotional Freedom Technique, (EFT,) for almost a decade, with astounding results!
I offer a mixture of many techniques within one session. I cherry pick the best parts of the modalities mentioned above, as well as: The Emotion Code, Angel Therapy Practitioner's, and Akashic Record reading's to provide you with the most well rounded of what alternative medicine, has to offer. (I was an alternative medicine student junkie, studying extensively with many of the founders of these movements.) I firmly adhere to the client driven model — the client always has a voice in determining their needs.
Qualifications & Experience
Graduated Summa Cum Laude from SFSU
Masters of Social Work (MSW)
MSW Specializing in Gerontology
Licensed Clinical Social Worker (LCSW)
28 years of experience as a counselor
Certified Biofeedback Practitioner
Certified Quantum Touch™ Prac. & Teacher
Theta Healing Master® Prac. & Teacher
Tension/Trauma Releasing Exercise (TRE)
Alternative Medicine of Matrix Energetics
Office in Willits is handicapped accessible
Emotional Freedom Technique (EFT)
Served 23 years on the Board of Directors of a religious community
Operated the largest volume, single private practitioner for Mendocino County Mental Health for approximately 5 years
Emotion Code
Trained by Doreen Virtue as an ATP
Licensed Permaculturist
Specializing in Sleep & Mood Disorders